196+ forum Vienna
Get excited for the 196+ forum Vienna 2023
Save the date 26 – 28 November 2023 for this year!
Vienna proofed to be the hotspot for innovation in the hospitality, tourism and culture industry. With more than 300 attendees the 196+ forum Vienna celebrated its first edition under the new brand with the intention to create an international platform that builds bridges and connects experts from various sectors. Together with the Vienna Tourist Board and Museum Booster we created three days of conferences, meetings and cross-industry learnings.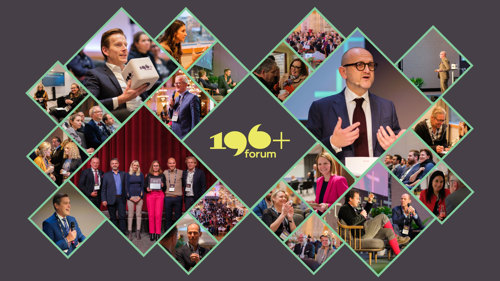 2022 Highlights
The 196+ forum Vienna was packed with highlights, so let us just name some of them:
We started smoothly into the event with the Reception on Sunday at the Radisson RED. The BWM Architekten Jazz Band and the architect of the Radisson RED Martin Lesjak from INNOCAD provided the finest tunes. Around 150 attendees enjoyed the music, great drinks and finger food while mingling with like-minded souls.
Straight forward to the next highlight: The conference part of the 196+ forum Vienna took place with around 300 attendees at the Hilton Vienna Park. Have a look at some of the experts we had onsite as speakers talking on 2022's main topic "Place Making":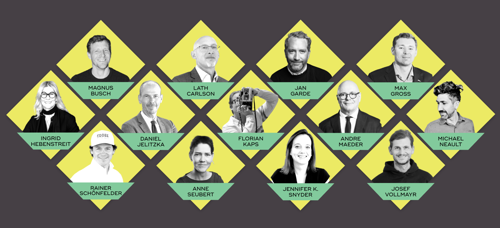 Curious to hear what our speakers talked about on stage?
Watch their speeches on YouTube
Last but not least, the highlight probably was the gala dinner at the Vienna City Hall, within its enchanting rooms. The peak of the night was the celebration of the first Hotel Innovation Award with this year´s focus on Human Resources concepts. Congratulation to this year´s winner: Seminaris Hotels!
Curious what to expect at the 196+ forum Vienna? Please follow us on LinkedIn to get the latest updates:
Hotel Innovation Award
Let us present the winner of this year´s Hotel Innovation Award: Seminaris Hotels! The award was presented during the 196+ forum Vienna in the state rooms of the Vienna City Hall. Seminaris Hotels had competed for the award in the category of Employee learning & development. 14 participants from five European countries applied for the award amongs them the two other finalists Hilton Hotels Austria (Diversity and inclusion management category) and MHP Hotel (Employee learning & development category).
Gallery:  
Please click on the images below to see a larger view.
196+ forum Vienna ©Florian Arnoldner - Annex Productions
Curious? Contact us vienna@196plus.com