Brand Award by Modul University
The Modul Brand Award has been established in 2016, for which students evaluate the most innovative Hotel Operation on the market that respond to the needs of the fastest-growing group of consumers: Millennials.
This group wields increasing power and economic influence in all corners of the business world. As a group, Millennials and their buying power have become a fascinating challenge the hospitality industry should not let them out of sight.
This year´s Brand Award is focusing on sustainability and how Covid challenges and ever-changing rules have influenced the implementation of ESG measures. 
ESG remains a strategic priority and has accelerated through technological advancements and access to data and best practices.
Along with the continued growth of our industry comes a mounting responsibility to ensure that this growth is sustainable. It is evident that adhering to ESG goals and standards is not only socially responsible, also financially viable – and finally 'financially necessary'.
The leading question for the project is related to sustainability and how the implementation is affecting consumer's behavior/expectations as well as profitability for hotel owners and developers  
Which three brands can be awarded the most sustainable ONES in taking the following criteria into consideration?
Positive impact on the environment via eco-related activities and initiatives such as: reduced energy consumption and waste, renewable energy, sharing economy, smarter Hotel buildings etc.
Socio-cultural concerns such as: relationships with customers, communities, employees and gender equality programs, social projects within the community etc.
Economic aspects in terms of: gaining government incentives, tax write-offs, improved brand image and property performance etc.
Already for the 5th time students of the Modul University Vienna did their research on the respective topic. During conference, the students will present their findings and final results to the audience of the 196+ forum Vienna on 29 November 2021, at the Hotel Andaz Vienna Am Belvedere. This project shows the capacity of the University to combine academic studies with current demands of the industry. The Project is supervised by a team of hospitality professionals and by the dean.
Students evaluating the award:
Anastasiia Mykhailyk, MSc in International Tourism Management
Darina Lavrenteva, MSc in Tourism, specialization in Real Estate in Hospitality
Brenda Lara Maria Schischlik, BBA in Hotel Management & Operations
Manuel Strasser, BBA in Tourism and Hospitality Management
Amine Adelnia Najafabadi, MSc in Management with specialization in Tourism Management
Alexia Wilmink, BBA in Event Management
Supervisors for the project:
Astrid Dickinger, Dean MODUL University Vienna, Department of Tourism and Service Management
Martina Maly-Gärtner, Chief Operations Officer, UBM Development AG
Brigitte Gruber, Managing Director, Reburg & Partners
Roger Allen, A. Allen, Group CEO, Resources for Leisure Assets
---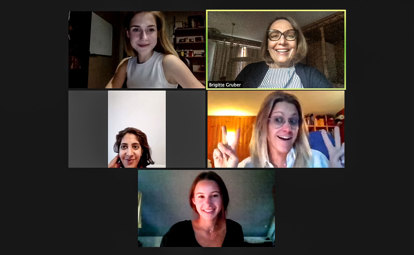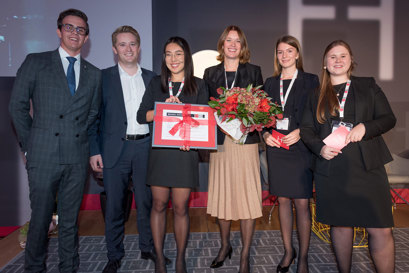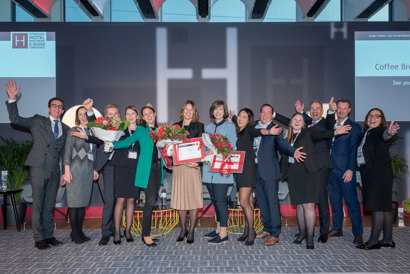 ---